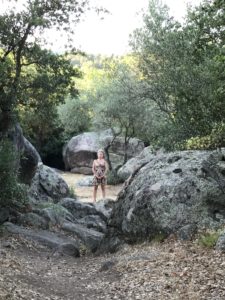 We're very glad that you've found your way to Alohana!
How can we best help you?
We offer coaching in person in our practice or online via SKYPE
Body – Mind and Spirit – Healing
Alohana Institute – Your choice for holistic personality development
 We've been conducting
trips of discovery to your (inner) treasures & places of power in Sardinia & Hawaii for eleven years now
(2007-2019)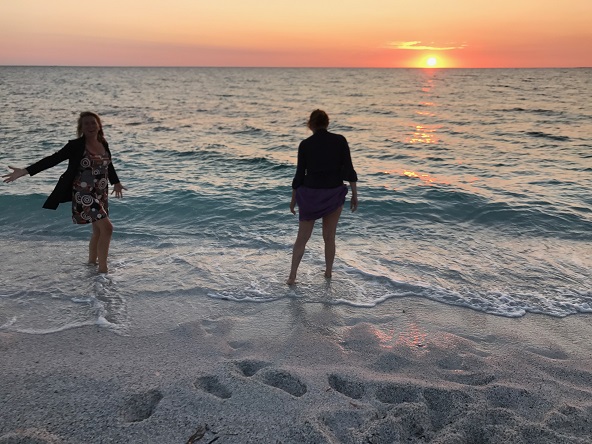 Coaching Offer:
Standard coaching package
(
several individual sessions based on individual wishes
)
Even with  just 3 sessions, a lot of things can be clarified and strengthened to open yourself up to your desires and wishes.
Intensive power coaching package
(a small number of
 intense individual sessions over a short time)
If you're looking for quick solutions to the issues troubling you then book a day or weekend session.
Executive coaching
You want to strengthen your leadership skills and you're short on time? Then book a half day, full day or seminar in Hawaii or Sardinia. We'll help you greatly strengthen your skills plus learn to be aware of and overcome obstacles.
Choose from coaching sessions in Berlin, Munich, Cologne, Hawaii and Sardinia.
And of course we can also arrange Skype & FaceTime coaching.
Just email us at info@alohana.de or make an appointment by phone:
        Susanne Rikus Himmelreich  +49 172.1974480
We specialise in helping with:
1. acute relationship problems

2. loss (partner, job etc.)

3. general life crises

4. professional reorientation
5. finding new opportunities when life stagnates
6. dealing with stress and strong emotions (anger, grief etc.)
7. a
cquisition of additional competences in leadership 
  styles
My Methods:
1. Vision Quest

2. Ritual work
3. Analysis of one's own beliefs architecture
4. Huna (Hawaiian wisdom of life)
5. ambivalence coaching
6. Burn-out coaching
7. Hypnosis / Hypnotherapy
8. Ego-state-therapy
Target group:
Many of our clients are doctors, therapists, coaches, teachers and executives.
Our seminars in Sardinia and Hawaii are particularly suitable for deep regeneration and improving inner competencies in self-regulation and leadership.
Clients are often referred to us by doctors and osteopaths, particularly in cases of psychosomatic complaints, herniated discs, depression and the like.
[qbutton size="big_large_full_width" target="_blank" font_weight="" text="Make an appointment now!" link="https://alohana.de/en/contact/" color="#dd1111″ background_color="#ffffff" border_color="#000000″ border_radius="rounded corners"]
What distinguishes my coaching?
1. I offer a holistic coaching concept with special methods for changes in the private or professional life sector.
In doing so, my focus is on supporting the clients in their potential development through the harmonising of body, mind and soul.
For this I use bodywork techniques, energy coaching and hypnosis techniques to resolve subconscious beliefs.
Example of relationship coaching (love coaching):
Silvia B. (name changed) came to my office in Berlin because she had been looking for a partner for over 20 years.
After a single session she recognized her unconscious blockages and was able to transform them.
The same evening she was approached by an attractive man who was seriously interested in her.
2. My coaching is characterised by extremely intensive deep transformation work with my clients, so that they acquire the courage and self-confidence in the shortest possible time to address their highest visions of happiness ("I can do it.").
3. Another unique aspect of my coaching is that I incorporate the power source of nature, which very successfully supports clients in manifesting their visions both naturally and easily.
What makes me a coach?
1. My coaching is strongly influenced by my personal experiences and numerous international influences. I
n Hawaii and Canada for example I managed to acquire the knowledge of the native people there, which is now part of my work as a coach.
During my further training in clinical hypnosis I got to know Gunther Schmidt's ambivalence coaching at Heidelberg.
2. As a coach, I work in direct contact with my soul.
This means that I meet the client authentically and in this way bring him into contact with himself; and this brings him greater satisfaction and fulfillment.
3. Furthermore, I'm also a therapist and for this reason can also recognize deeper / unconscious topics that may appear during the coaching process, and help to solve them as well. As a holistic coach I support the client with coaching methods such as the ambivalence coaching developed by Gunther Schmidt. If we find during coaching that the client's issues require deeper therapeutic methods (e.g. ego state therapy or hypnosis), a change to a therapeutic setting is of course possible at any time.
My motivation:
I want to help people live their highest dreams and visions and develop their full potential.